ESP Electrical Contractors: Cleveland's Premier Electricians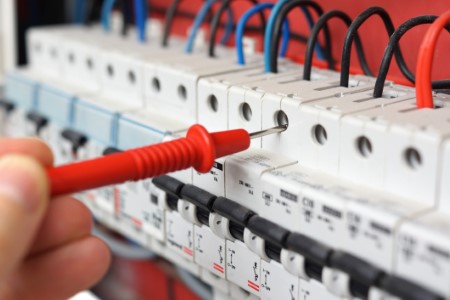 When you find yourself in need of comprehensive electrical repairs for your home in Cleveland, the first thing you need to do is find the name of a professional electrician you can trust to provide you with the fast and efficient service you need to restore your home to its proper function. When it comes to high-quality electrical services in Cleveland, savvy homeowners know that ESP Electrical Contractors is the name you can always trust for professional service and reliable results. Are you looking for a professional electrician in Cleveland you can turn to for all of your electrical service needs? If so, give our team of skilled professionals a call and let us show you the kind of quality results that have helped make us one of the most trusted names in electrical repairs the area has to offer.
Here at ESP Electrical Contractors, each and every one of our skilled Cleveland electricians are fully licensed and trained to deliver the kind of quality results you need to keep your home operating as safely and efficiently as possible year after year. We offer a comprehensive range of high-quality services to fit just about any need you could imagine, whether you're looking for minor electrical repairs, new lighting installation, or even new pool or hot tub wiring. If you have any questions about our full line of high-quality electrical services, or if you would like to schedule an appointment for consultation, give us a call today. Our team of experts are always standing by and would be happy to assist you in any way we can.
Cleveland Electrical Repairs
Even the smallest of issues with your home's electrical system can cause serious issues around your home, and in many instances, can actually be safety hazards as well. When you're in need of fast and reliable electrical repairs for your Cleveland home, you can count on the skilled technicians here at ESP Electrical Contractors to provide you with the service you need to resolve any issues that might be present.