Make Sure Your Home Stays Cool With Ceiling Fan Repair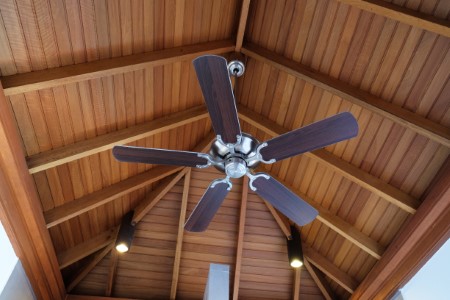 If you're like most Parma homeowners, you rely on your ceiling fans during the hot summer months to help circulate air around your home and keep you and your family cool. If your ceiling fans are a bit older or become damaged, give our team of reliable electricians a call and let us provide you with the ceiling fan repair services you need. Are you looking for a professional Parma electrician who can help with your ceiling fan repair needs? If so, give our team of skilled professionals a call today and let us show you the kind of quality results that have helped make us one of the most trusted names in ceiling fan repair and electrical wiring services the area has to offer.
Ceiling fans can be a wonderful feature to have in your home, providing you with an excellent design feature for any room of your home, as well as a useful source of comfort when the weather heats up. With the help of our skilled electricians, you have access to the fast and accurate ceiling fan repair services you need to accomplish all of your comfort goals. If you have any questions about our full line of ceiling fan repair services, give us a call today. Our team of experts are always standing by and would be happy to assist you in any way we can.