Landscape Lighting To Light Up Your Backyard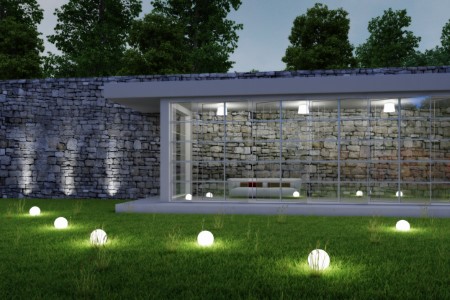 If you're like most Parma homeowners, you take a great deal of pride in the appearance of your home and landscaping. When you're looking for a beautiful design feature that can really take your landscaping to the next level, new landscape lighting is definitely an option to consider. Here at ESP Electrical Contractors, you will some of the most experienced electricians serving the Parma area you can trust to help you find and install the right new landscape lighting options you need to enhance the beauty of your home. Are you looking for a professional Parma electrician who can help you find the right new landscape lighting for your home? If so, give our team of skilled professionals a call today and let us show you the kind of quality results that have helped make us the premier source for high-quality landscape lighting the area has to offer.
Whether you're looking to brighten up your North Olmsted home's deck area for nighttime cookouts, or you're looking to highlight certain areas of your home's landscaping, landscape lighting can be a wonderful option to accomplish your goals. If you have any questions about our full line of high-quality landscape lighting or electrical wiring services, or if you would like to schedule an appointment for consultation, give us a call today. Our team of experts are always standing by and would be happy to assist you in any way we can.