Lighting Services For Your Home, Inside & Out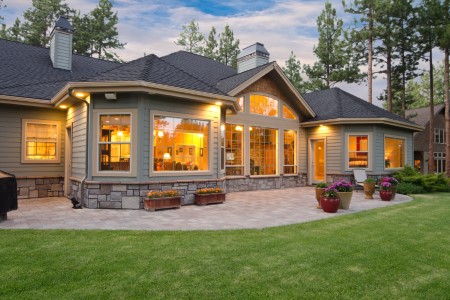 If you're one of the many Parma homeowners in need of professional lighting services around or inside of your home, ESP Electrical Contractors is the team of experienced electricians you can turn to in order to get the job done. As our name suggests, we offer a wide range of high-quality home lighting services to help you find exactly what you're looking for, whether it's just an aesthetic update, or you're looking to boost the overall security of your property. Are you looking for a professional Parma electrician who can help you with all of your lighting service needs? If so, give our team of skilled professionals a call today and let us show you the kind of quality results that have helped make us the area's #1 resource for all of your electrical wiring and lighting service needs.
When you're looking to install new lighting in your Parma home, you can count on the skilled electricians here at ESP Electrical Contractors to get the job done right. We carry a wide range of high-quality lighting options, and if you would like to take a look to see which new lighting options are going to be the perfect fit for your home, give our team of skilled lighting installation pros a call today and let us show you some of the options out there.
More and more homeowners all over the country are making the upgrade to LED lighting inside and outside of theirs homes, and for good reason. LED lighting is much more efficient and lasts much longer compared to your traditional incandescent lighting, making it a great pick for those homeowners looking to save money on their monthly electric bills, as well as those homeowners who are tired of having to constantly change out old bulbs. If you're interested in the many benefits LED lighting can bring to your home, give our team of skilled pros a call today.
Whether it's for security purposes, or just because you'd like to brighten up your next backyard barbeque, our team of skilled North Olmsted electricians can help you find the right new landscape lighting solutions to achieve your goals. We have a wide range of landscape lighting options available for you to choose from, and would even be happy helping you design a lighting scheme that works for your property.
You can never be too careful when it comes to the safety of your property these days, and one of the best ways to help secure your property against potential intruders is by installing a brand new security lighting setup. Motion-activated security lighting around your home's entry points or area lighting to break up shadowy patches in your yard is enough to discourage most would-be intruders that it's a better idea to move along in search of easier pickings.
In some instances, low voltage lighting is going to be preferable to your standard 110 volt lighting, and if you have a project where that's the case, ESP Electrical Contractors has you covered. Give us a call today and let us provide you with the low voltage lighting services you need to achieve your project goals.
Anytime water and electricity are going to be close together, it's important to ensure everything is installed correctly so you don't wind up putting yourself, your family, and your friends at risk, and nowhere is this more important than with your pool lighting. With the right pool lighting, your pool can be a wonderful hangout spot at all hours of the day or night, and our team of skilled electrical contractors can help you get started.