Keep Your Life Bright With Lighting Repair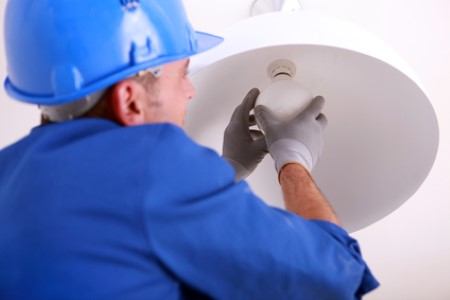 Whether you have lights around your Parma home that won't stop flickering, or some that just won't switch on entirely, it can be a serious inconvenience for you and your family, but with the help of our experienced electricians here at ESP Electrical Contractors, you can get the fast and reliable lighting repairs you need to resolve the issue and restore light to your home. As the premier electrical contractors serving the North Olmsted area, we have the skill and experience necessary to handle any and all of your lighting repair needs, no matter how complex they might be. Are you looking for a professional Parma electrician who can help you with all of your lighting repair needs? If so, give our team of skilled professionals a call today and let us show you the kind of quality results that have helped make us one of the most trusted names in electrical wiring and lighting repair the area has to offer.
Anytime your lighting isn't working properly around your North Olmsted home, it can both an inconvenience and a safety hazard to you and your family. While flickering lights might be as simple as just replacing a bulb that's going out, sometimes the issue can lie a bit deeper in your electrical system, and when it does, it's always better to leave it to the professionals. Lighting repairs can be trickier than they seem, and if you aren't absolutely sure of what you're doing, it's easy to injure yourself or create unsafe conditions for your home. If you have any questions about our full line of high-quality lighting repair services, or if you would like to schedule an appointment for consultation, give us a call today. Our team of experts are always standing by and would be happy to assist you in any way we can.