Never Be Without Power With A Home Generator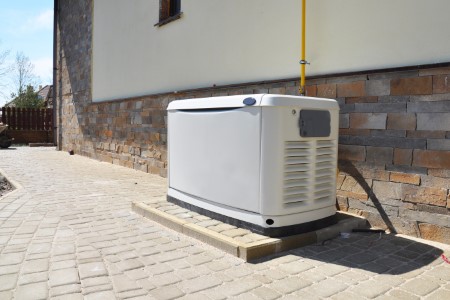 As a responsible Parma homeowner, it's your job to ensure your home is prepared for almost every eventuality, and when a nasty storm comes through the area, one of the best things you can have in place is a high-quality home generator to ensure you have a steady supply of power no matter what. As the premier team of experienced electricians serving the North Olmsted area, ESP Electrical Contractors is the name you can trust for all of your home generator needs. Are you looking for a professional Parma electrician who can help you find and install the perfect new home generator for your house? If so, give our team of skilled professionals a call today and let us show you the kind of quality results that have helped make us the area's most trusted name in home generators and GFCI electrical outlets.
Here at ESP Electrical Contractors, we understand how frustrating it can be getting stuck without power for an extended period of time, especially in the middle of a pounding storm. With extended power outages, you lose the use of your home's heating and cooling system, as well as your other essential appliances, but with a backup home generator, that doesn't have to be the case. A backup home generator ensures that you and your family will be able to ride out just about any storm in the safety and comfort of your home. If you have any questions about our home generators, or if you would like to schedule an appointment for consultation, give us a call today. Our team of experts are always standing by and would be happy to assist you in any way we can.
Benefits Of A Standby Generator
There are many benefits of installing a standby generator into your home; here are just a few:
Delivers power quickly and automatically during a blackout
Allows homeowners to operate their homes, including heating and cooling systems, televisions, computers, and other appliances
Allows homeowners to maintain comfort and safety levels during emergencies
Protects the home from dangerous voltage fluctuations and surges when the power returns
Operates safely during man-made and natural disasters
Gives homeowners peace of mind by ensuring their loved ones are safe during times of emergency
What Does My Generator Run On?
There are a number of different home generator types out there, and not all of them run on the same kind of fuel. While there are gasoline-powered backup generators out there, many backup home generators are also fueled using natural gas and even propane. When installing your new home generator, it's important to determine what kind of fuel source you want to use, and our team of skilled professionals would be happy to help you find the option that fits your needs.