Reasons To Get An Electrical Safety Inspection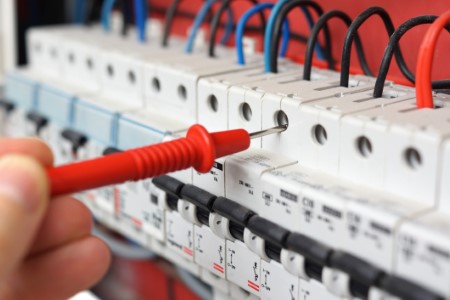 No matter if your house is brand new or has been around for a while, it's always a good idea to get routine electrical safety inspections. Your home's electrical system is hugely complex with lots of different moving parts. Because of this, there is always a chance that something could go wrong every now and then, and when it does, you could end up with a slew of electrical problems. Calling in a professional electrician to take a look at your electrical system is responsible, safe, and a great way to make sure your home is serving you the way it should be. Read on for a couple of reasons why you should get an electrical safety inspection for your home.
1. Uphold Fire Safety
Electricity is incredibly important in our daily lives, and because of this, we tend to take it for granted and, at times, forget how dangerous it really can be. One of the most glaring risks posed by electrical problems is fire hazards. Defective or old wiring is one of the leading causes of fire hazards across the country, and getting regular inspections yearly is vital in making sure your wiring is up to date and working the way it should be. Electrical safety inspections will keep you, your family, and your property safe from any fire risks as well as prevent any problems in the future.
2. Take Care Of Other Safety Risks
Not only does a faulty electrical system contribute to fire risks, it could also present shock hazards. Defective outlets, bad wiring, and overloaded circuits are all things that could add to safety hazards in your home. Getting an electrical safety inspection will ensure that these possible issues are taken care of before someone in your household gets hurt.
3. Meet Sale Inspection Code
If you're trying to sell your home, there's a lot to do before it's ready to be shown-- patching holes in the walls, cleaning the baseboards, and more. One of the most important things to do is make sure your electrical work is in its best shape, and the perfect way to do that is to get an electrical safety inspection. By doing so, any issues that might make selling your house more difficult will be taken care of by professional electricians.
4. Keeps Older Homes Safer
Owning an old home can add lots of charm to your lifestyle. But there are dangers to older houses that not many people think about, one of them being electrical issues due to outdated systems. If you own a home that is older than 40 years, chances are, the electrical system is a little archaic, posing safety risks like aluminum wiring or outdated panels. It's best to get an electrical inspection done so that any issues can be located and fixed, so that your home and family are protected.
Call On The Pros!
It is very important to get your home inspected every year to make sure everything is working properly. ESP Electrical Contractors will come in and make sure your home is safe for you and your family by looking over the panel, outlets, lighting, and wires. This will ensure safety and efficiency in your electrical system.